"Transforming untamed power into breathtaking precision seems unthinkable to some. It makes Perfect sense to us."

Power, precision, and speed, these are the elements of show jumping that Brianne Goutal can most identify with. "I've always loved the sport for the very basic reason that I just absolutely love horses. That, in combination with enjoying sports and athletics has really been my major draw since the beginning. Show jumping was only a hobby for a very short while before becoming a passion," says Goutal.
Precision: "The most important aspect of jumping clear. It's not necessarily about exact distances but it's the precise plan with and connection to your horse that makes all the difference."
Power: "The enemy of any triple combination. If you have enough power, it doesn't matter what is set!"
Excellence: "This is the fatal line between winning and losing. How fast do you dare to go? What's the max speed you can handle through the turn?"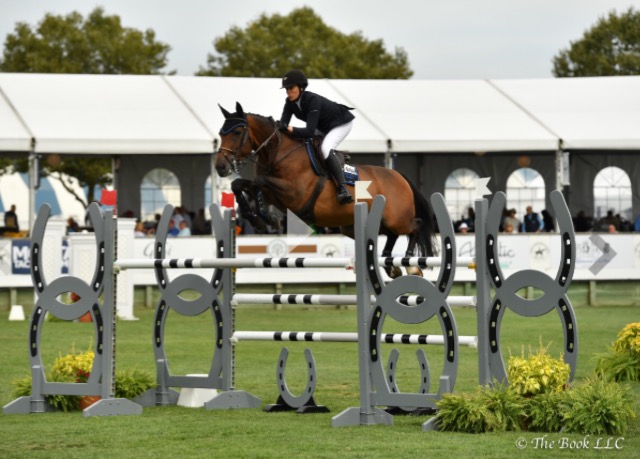 Goutal, a seasoned Rolex Central Park Horse Show competitor, will be jumping into the arena once again this year. "Categorically speaking, is there a cooler show than RCPHS?" commented Goutal. "I'm a New Yorker born and raised, so I may be slightly biased. Of all the places and cities that we compete in, NYC is hands down the best! It was always my dream to ride my pony, and later, my horse in the park. To able to compete in the park is more than that dream come true!"
 This rider spotlight is brought to you by CSX. 
Join us on Thursday, September 21st for CSX Night at the Rolex Central Park Horse Show, featuring the $5,000 Junior/Amateur 1.20m Class, U.S. Open $40,000 CSX FEI Speed Class, and U.S. Open $50,000 Spy Coast Farm Puissance. Tickets are available by clicking here.